Twitter agrees Elon Musk takeover deal
World's richest man wins fight to take over influential social network
Twitter agrees Elon Musk takeover deal
Tesla chief executive, the world's richest person, wins fight to take over influential social network for $44bn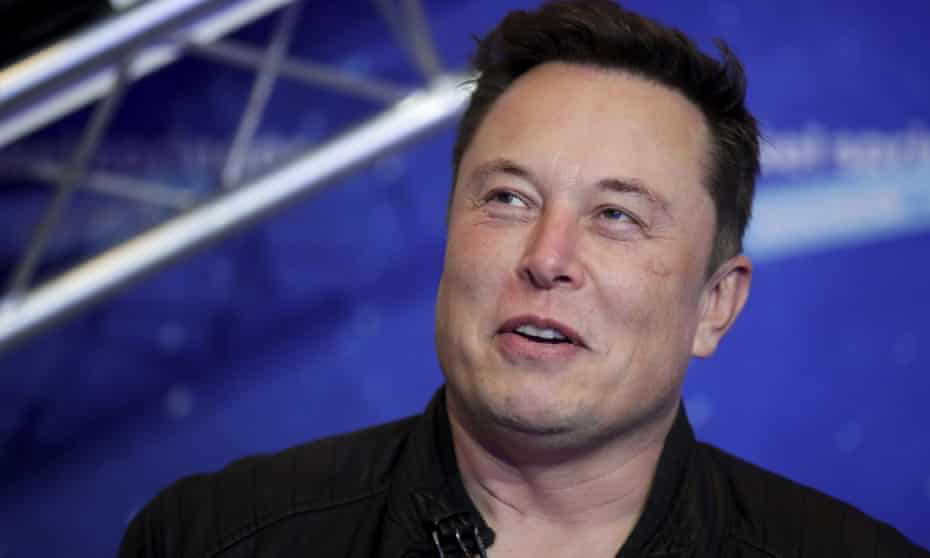 Elon Musk has agreed to buy Twitter in a $44bn deal that will give the world's richest man control of a social network with more than 200 million users.
The sale puts the Tesla chief executive in charge of a company that he has frequently criticized for not living up to its potential as a platform for "free speech". Shares of Twitter rose 5% on Monday to $51.50 per share.
The deal comes after a dramatic few weeks of speculation about Twitter's future, triggered by Musk's emergence as the platform's largest single shareholder on 4 April. He then declared a $43bn takeover bid on 14 April.
"Twitter has a purpose and relevance that impacts the entire world," Twitter's chief executive, Parag Agrawal, said in a tweet confirming the sale. "Deeply proud of our teams and inspired by the work that has never been more important."
Agrawal will reportedly host an all-hands meeting for employees on Monday afternoon to address the news. The Musk takeover has been unexpected and controversial amongst Twitter employees.
Twitter's board at first enacted an anti-takeover measure known as a poison pill that could have made a takeover attempt prohibitively expensive. But its initial reluctance to accept a transaction appeared to fade after Musk confirmed a funding package for the deal and shareholders warmed to it.
The company, which launched in 2006, currently has a market cap of nearly $40bn. Its co-founder Jack Dorsey stepped down as chief executive officer in November 2021, handing the reins to Agrawal, the company's former chief technology officer.
Musk is himself a prominent user of the app, with 83m followers, and tweeted as early as 2017 expressing interest in buying the company. He has signalled that Twitter needs to be transformed as a private company in order to build trust with users and do better at serving what he calls the "societal imperative" of free speech.
"I hope that even my worst critics remain on Twitter, because that is what free speech means," he tweeted on Monday. In recent weeks, Musk voiced a number of proposed changes for the company, including relaxing its content restrictions, ridding the platform of fake and automated accounts, and shifting away from its advertising-based revenue model.
But despite claiming to be a "free speech absolutist", Musk regularly blocks social media users who have criticized him or his company and has used the platform to bully reporters who have written critical articles about him or his company.
The deal is not expected to face serious scrutiny from US competition authorities because Musk's major business interests – Tesla, an electric car company, the SpaceX rocket business, and the tunnelling firm the Boring Company – do not compete with Twitter.
However, the deal is likely to draw comment from politicians and campaigning bodies given Twitter's influence as an information source and Musk's stance on free speech.
That ethos has led many to wonder if Musk would reinstate high profile accounts that have previously been removed for violating community guidelines, including that of the former US president Donald Trump. Trump was permanently banned from Twitter in 2021 for his use of the platform to promote riots at the US capitol.
Trump told Fox News on Monday that he would not return to Twitter, even if his account were reinstated, and was joining his own startup Truth Social instead. "I hope Elon buys Twitter because he'll make improvements to it and he is a good man, but I am going to be staying on Truth," Trump said.
The purchase comes amid intensifying criticism of big tech's power and underscores the ability of wealthy executives to control platforms used by millions.
"No matter who owns or runs Twitter, the president has long been concerned about the power of large social media platforms," the White House spokeswoman Jen Psaki commented on the purchase on Monday.
Musk is the world's wealthiest person, according to Forbes, with a nearly $279bn fortune. He began making his fortune in 1999 when he sold Zip2, an online mapping and business directory, for $307m. He used his share to create what would become PayPal, sold to eBay for $1.5bn in 2002.
That same year, Musk founded Space Exploration Technologies, or SpaceX, after finding that cost constraints were limiting Nasas interplanetary travel. The company eventually developed cost-effective reusable rockets.
In 2004, Musk was courted to invest in Tesla, then a startup trying to build an electric car. Eventually he became CEO and led the company to astronomical success as the world's most valuable automaker and largest seller of electric vehicles.
Agencies contributed reporting
Topics
Elon Musk
Digital media
Internet
news